Province of Córdoba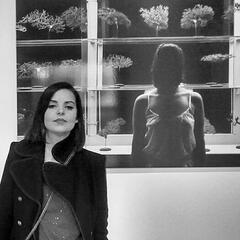 Discipline: Multidisciplinary techniques.
Bio
Born in 1973. Graduated in Visual Arts from the Faculty of Arts at the National University of Córdoba (Argentina). She is a professor of History of Modern and Contemporary Art. Currently lives and works in the city of Córdoba (Argentina).
Statement
The process of my works and projects focuses on research around the concept of the body as a social metaphor. I am interested in working on the perception of fragility, the body-matter as a rhetorical figure, support of identity, inheritance or disease.
My work crosses different disciplines, I use different formats and languages to materialize each project, including installations, photography, video, and different techniques of object production.
As a work methodology I am interested in the crossing and dialogue with other trades and areas of knowledge, research which goes from the field of medical sciences, to collaborative work with artisans, weavers, photographers and also specialists in electronic media, as in the latest productions. The works are made up of this wealth of links and experiences.